Welcome to OsageAutoBody.com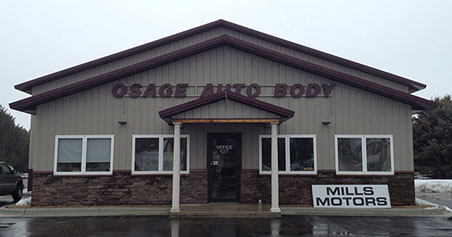 Here at Osage Auto Body, we are committed to turning your unfortunate collision incident into a painless service experience. Our trained collision repair technicians are knowledgeable, professional, and friendly team members.
Osage Auto Body
Here to serve all your auto body repair needs.
We offer many services to you to make your experience as easy as possible.
-State of the art facilities
-Free estimates and yearly inspections
-Towing service available
-Free pick up and delivery
-Computerized insurance estimates with photo imaging
-Authorized direct repair facility
Osage Auto Body ~ 2021 Hwy. 9 Osage, Iowa ~ (641)732-5766
Copyright 2014 Osage Auto Body. All rights reserved.